In Latent Space fine lines weave virtual spaces around the viewers. The architecture that manifests is highly fragile — the space grows, shrinks, collapses. The acoustic dimension is also deeply spatial — slowly morphing soundscapes float around the dome, enveloping the observers in sound and image.
The omnipresence of the virtual realm is transposed into the physical space of the dome to unmask the often proclaimed boundlessness of digital space. The work tests and investigates the spatial effects of the dome, which serves as a metaphor for the virtual net that always surrounds us.
Dates
SAT Montreal (Screenings): September 16 – 30, 2020
SAT Montreal (Screenings): March 30 – April 24, 2021

Press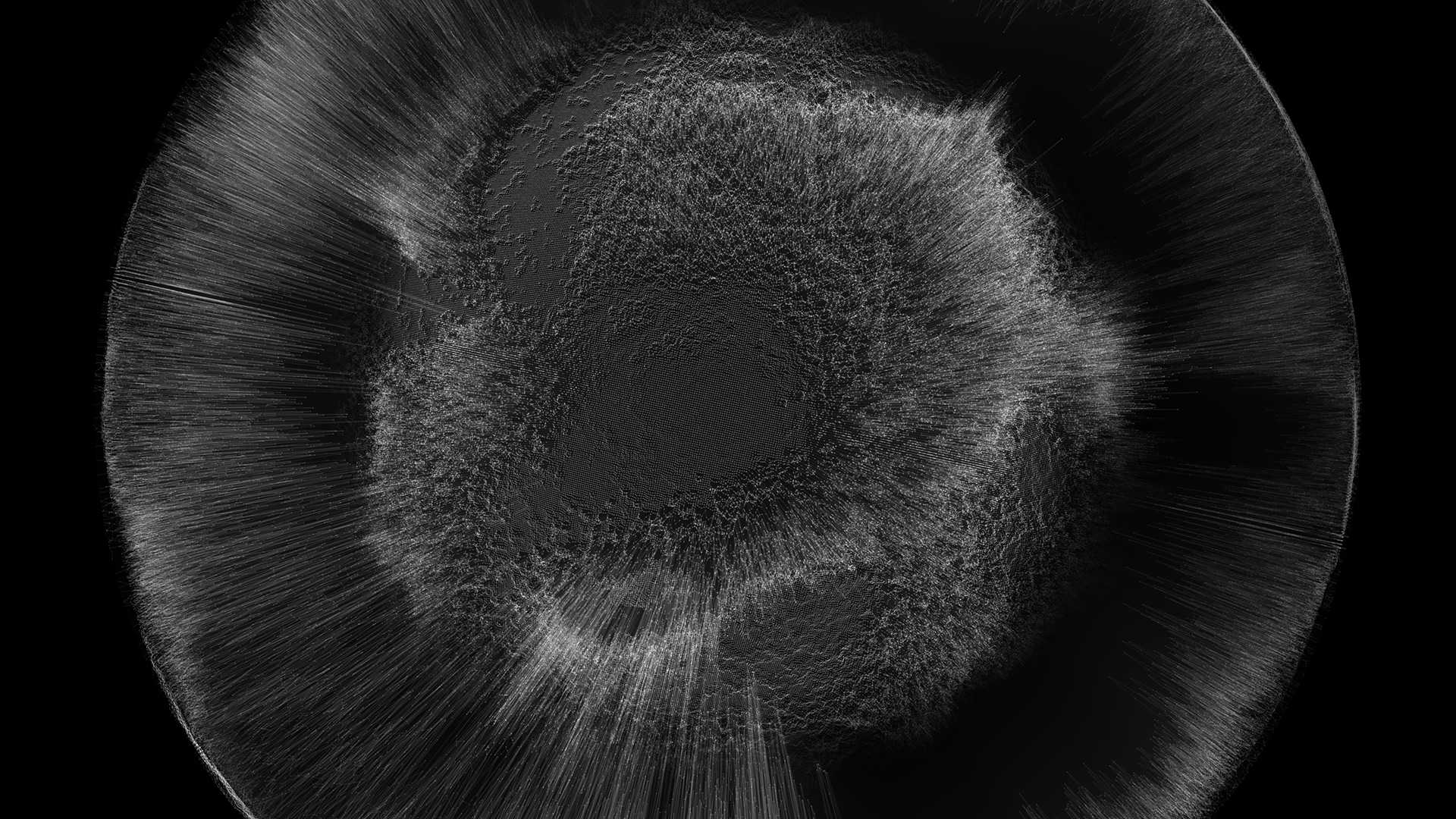 Latent Space, iX Symposium 2019, SAT Montreal
© Johannes Hucek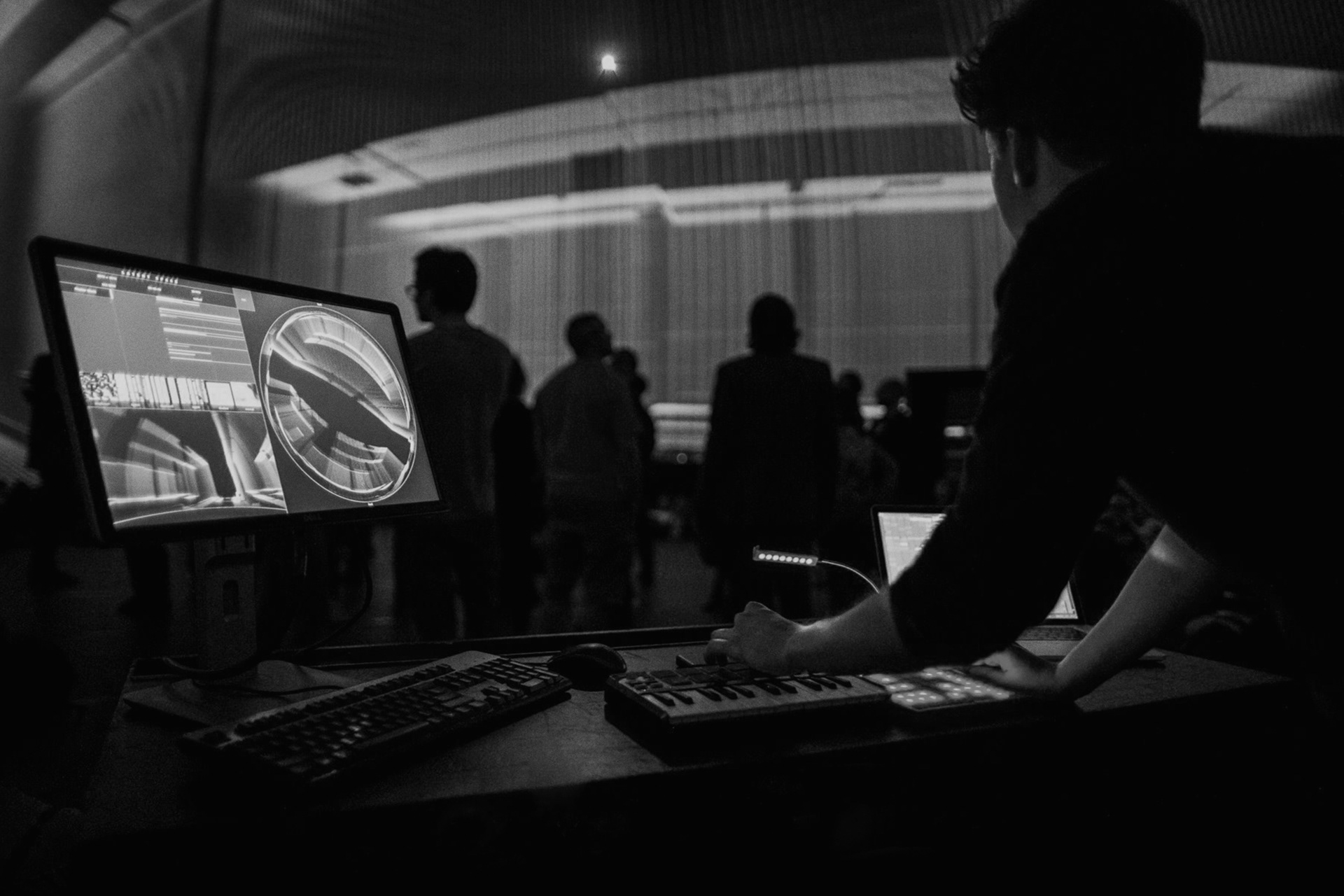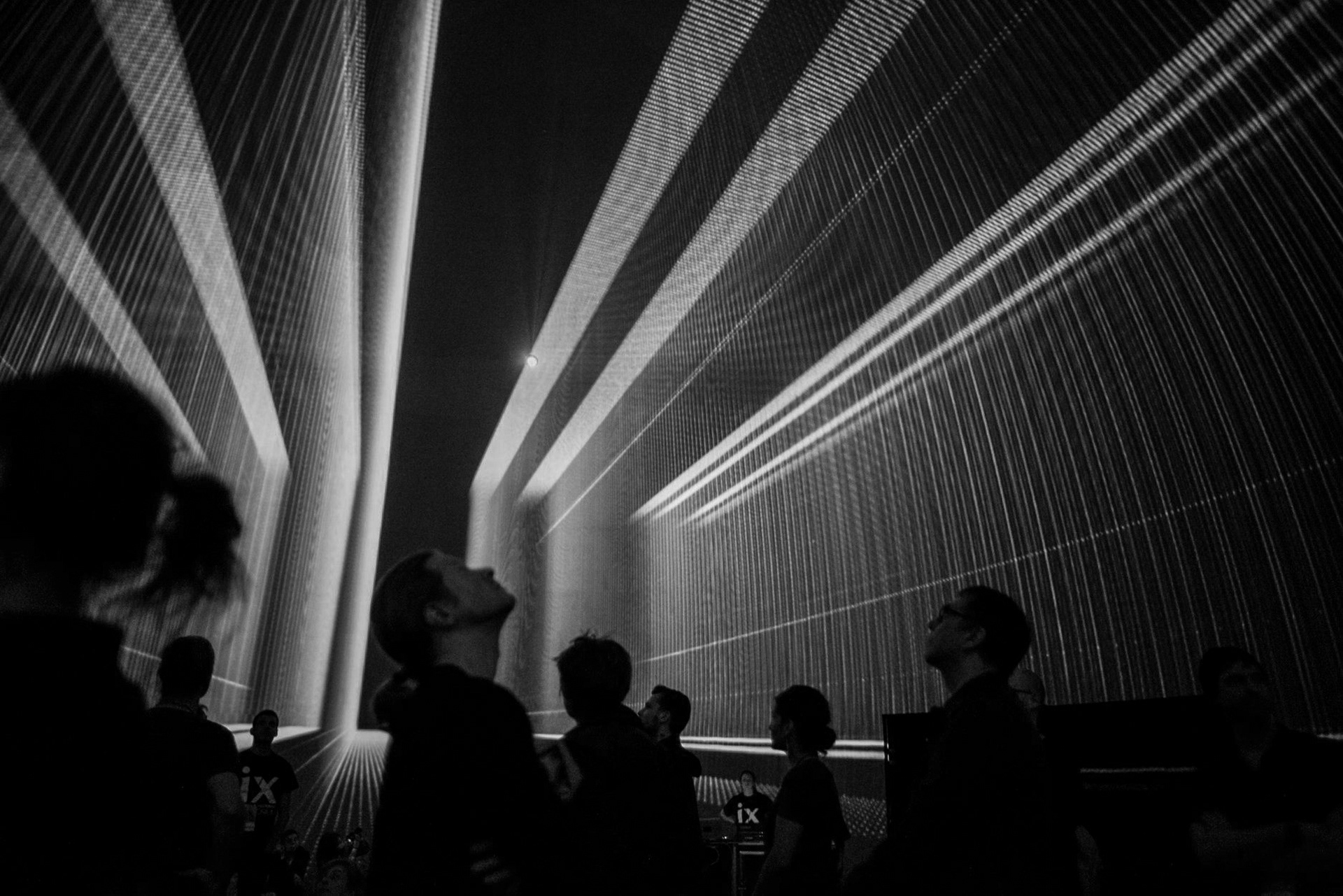 Latent Space, iX Symposium 2019, SAT Montreal
© Guillaume Bell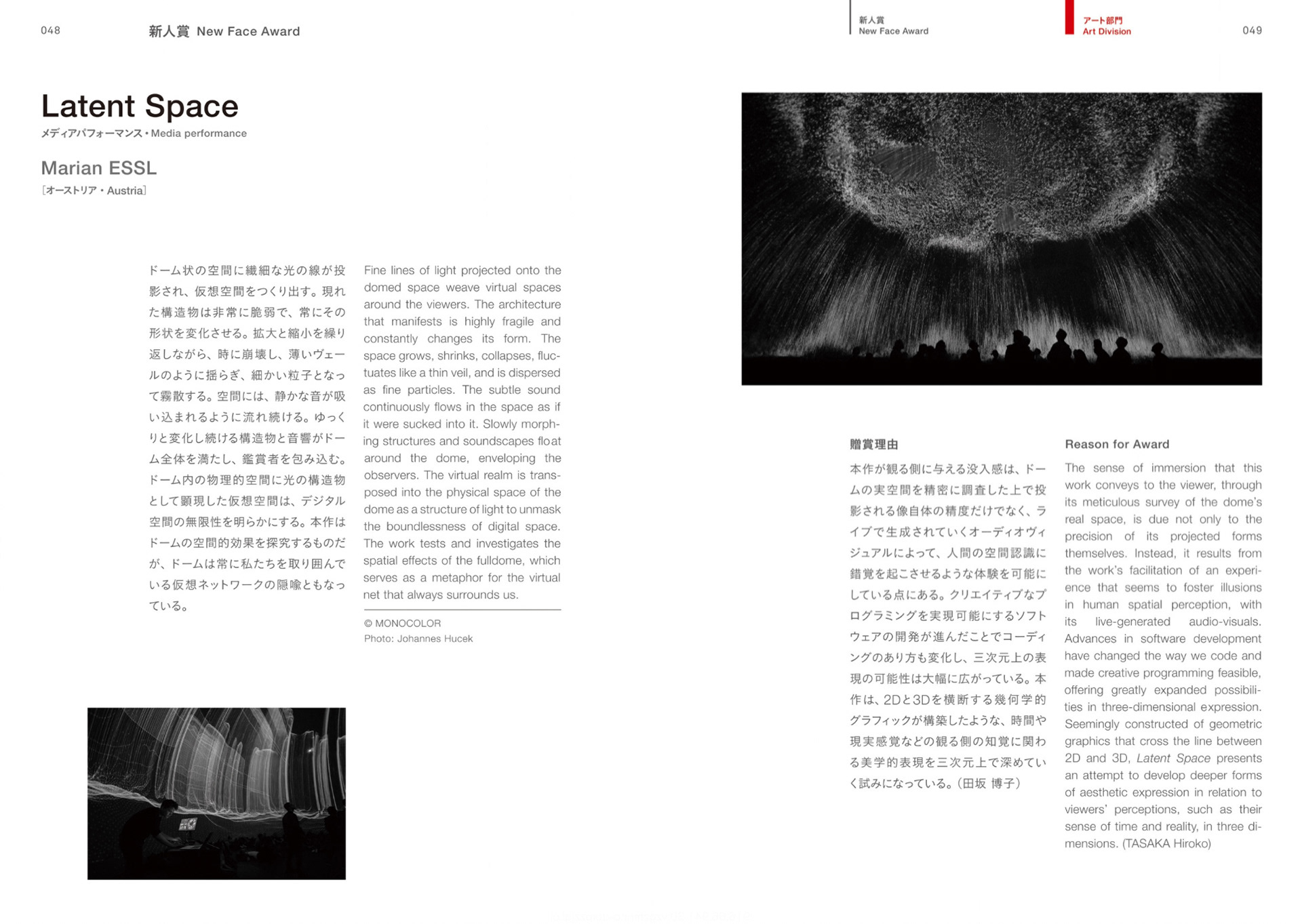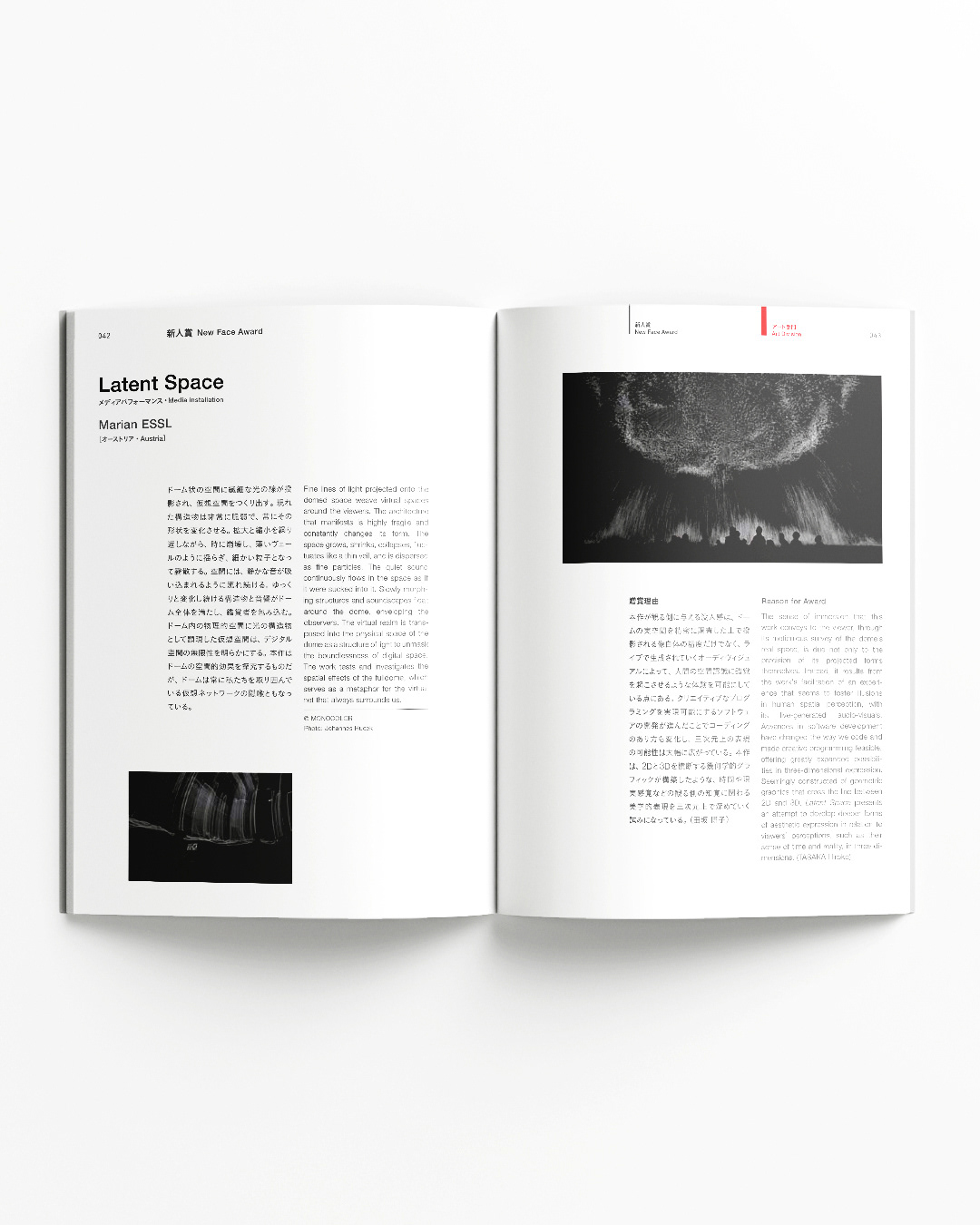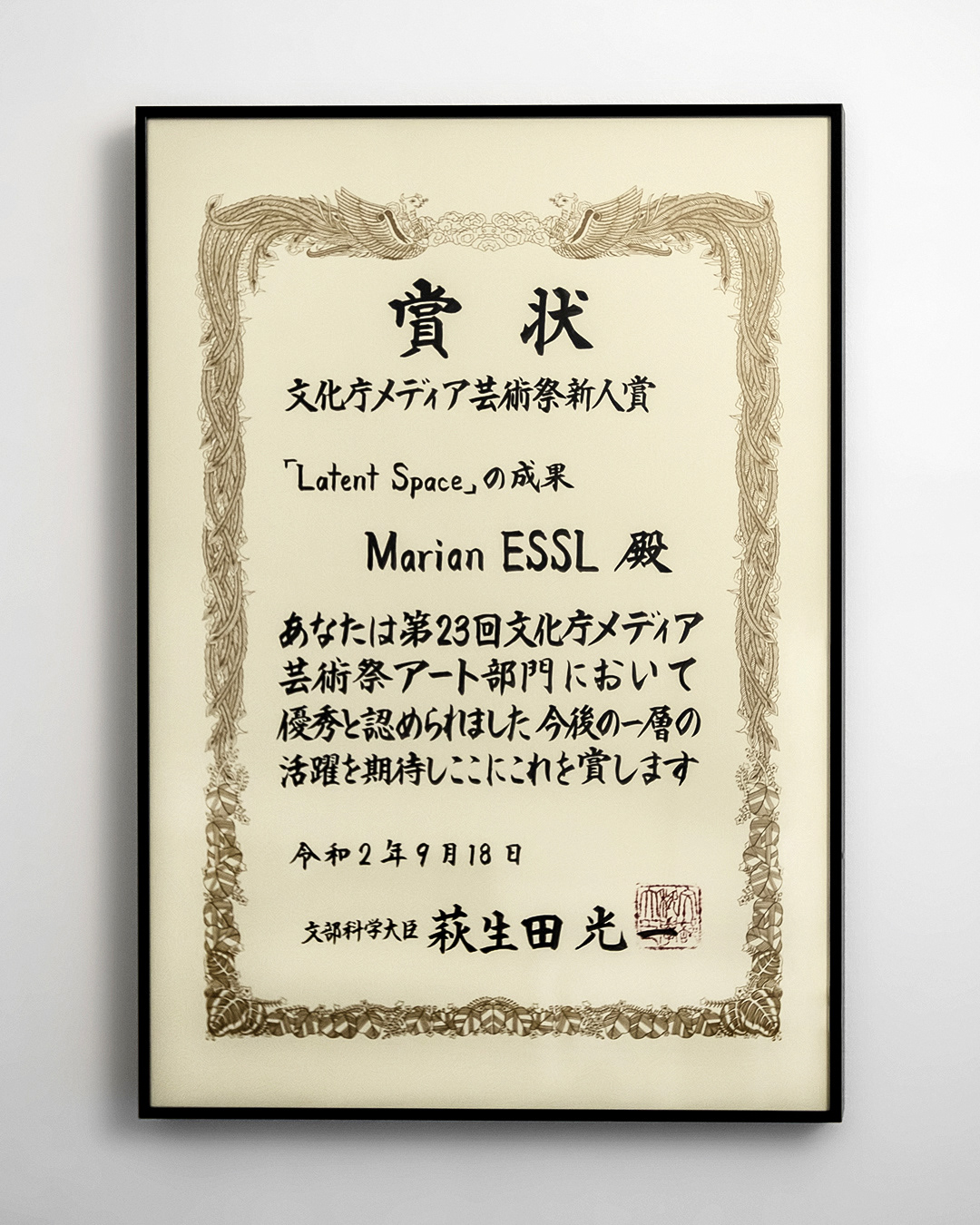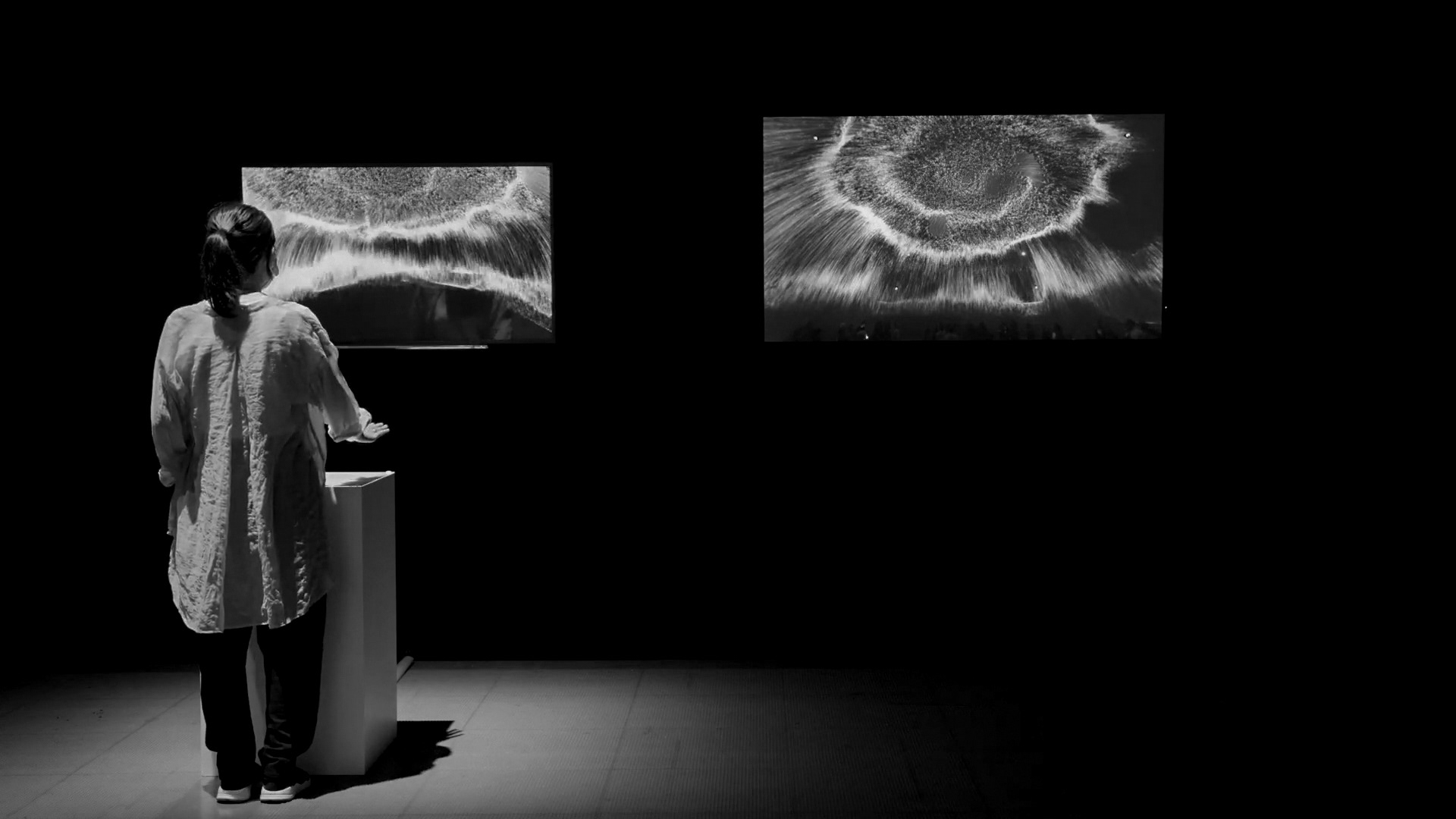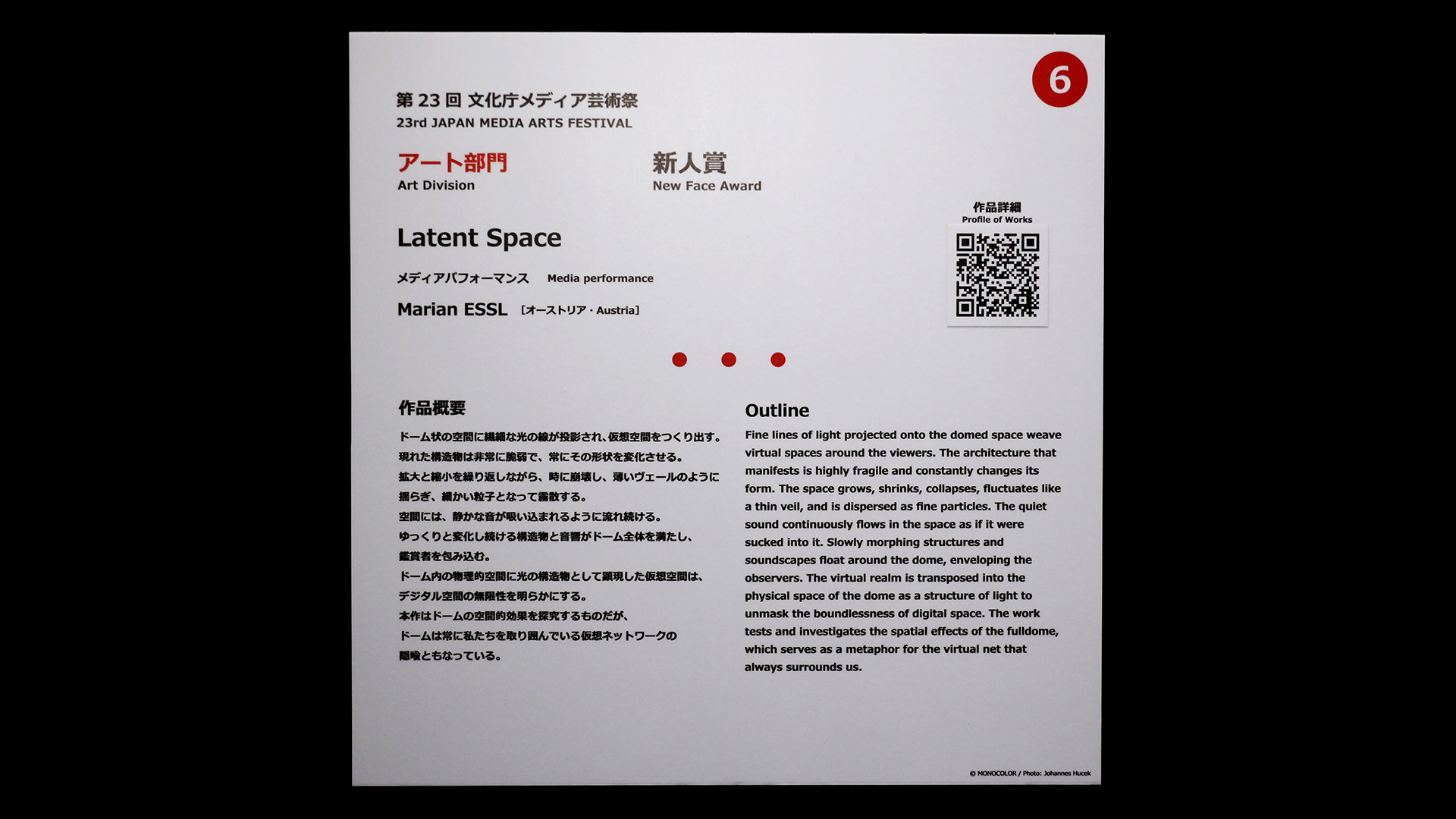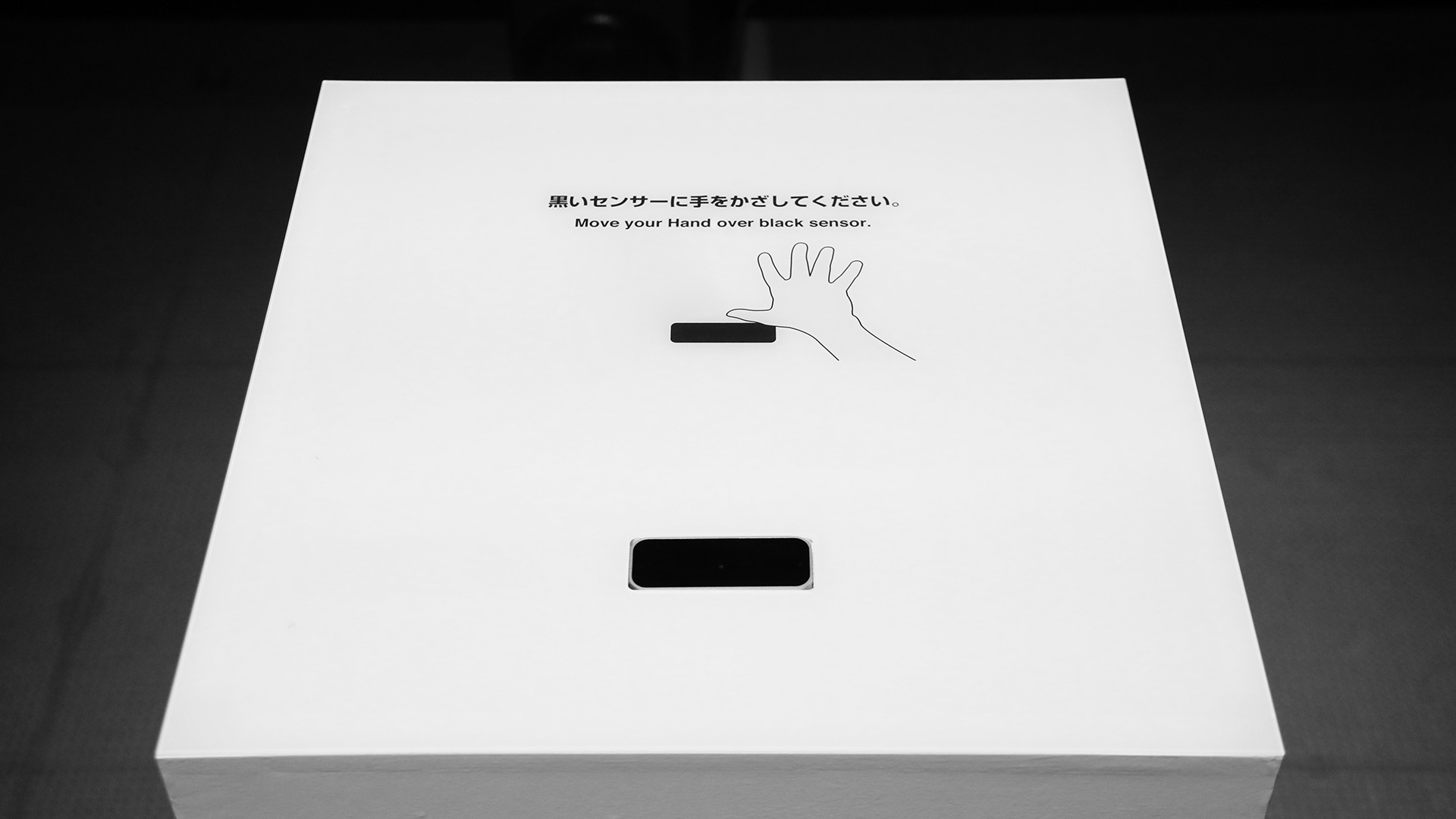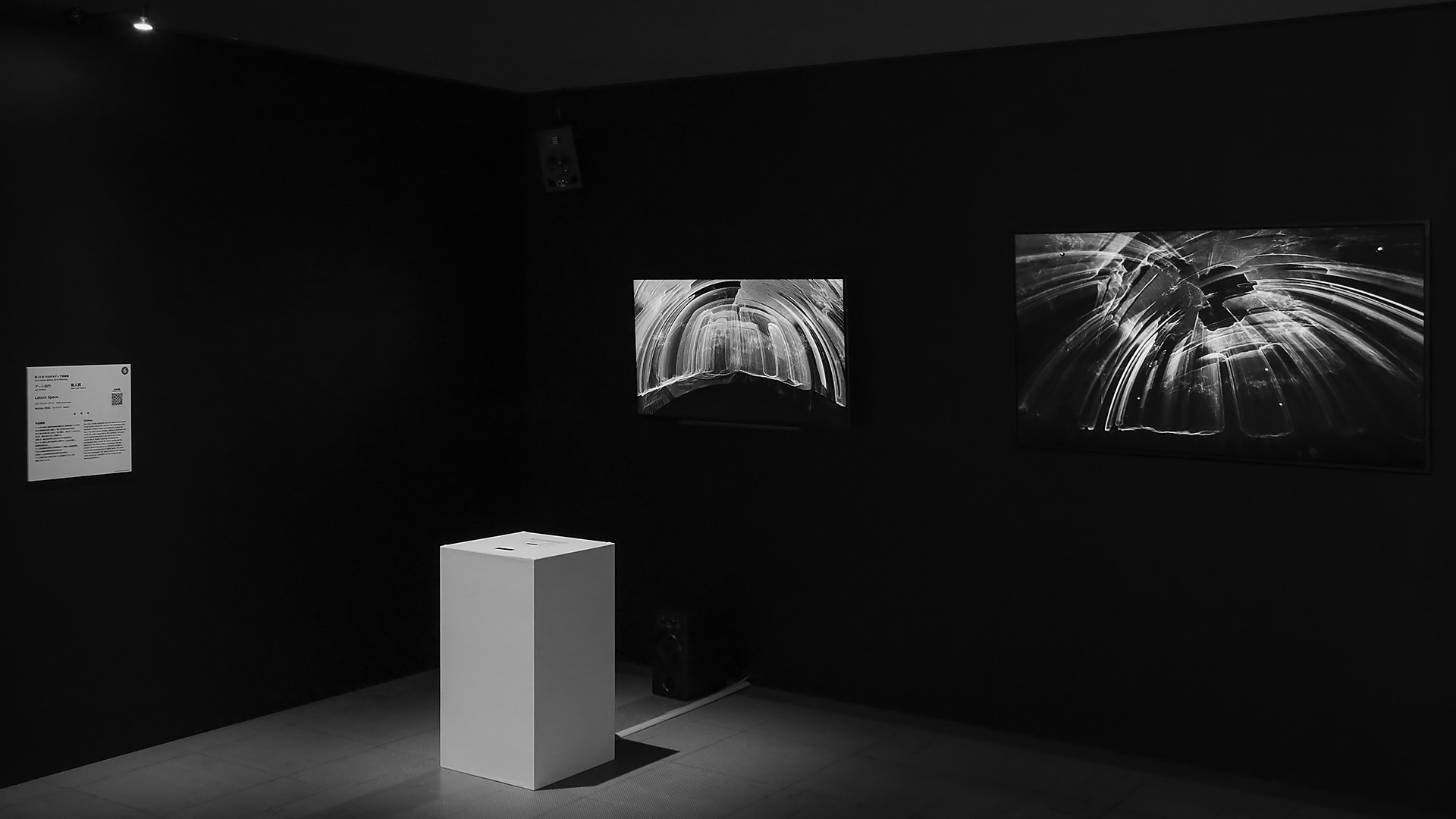 Using a hand tracking sensor, the audience can pan and tilt a camera in a virtual dome to give an impression of the fulldome experience. 
This way of presenting the piece in the exhibition space was chosen because of the COVID-19 restrictions, requiring an interface that did not involve any physical contact.
Apart from this form of presentation, Latent Space was also screened in the dome theater of Miraikan several times during the festival.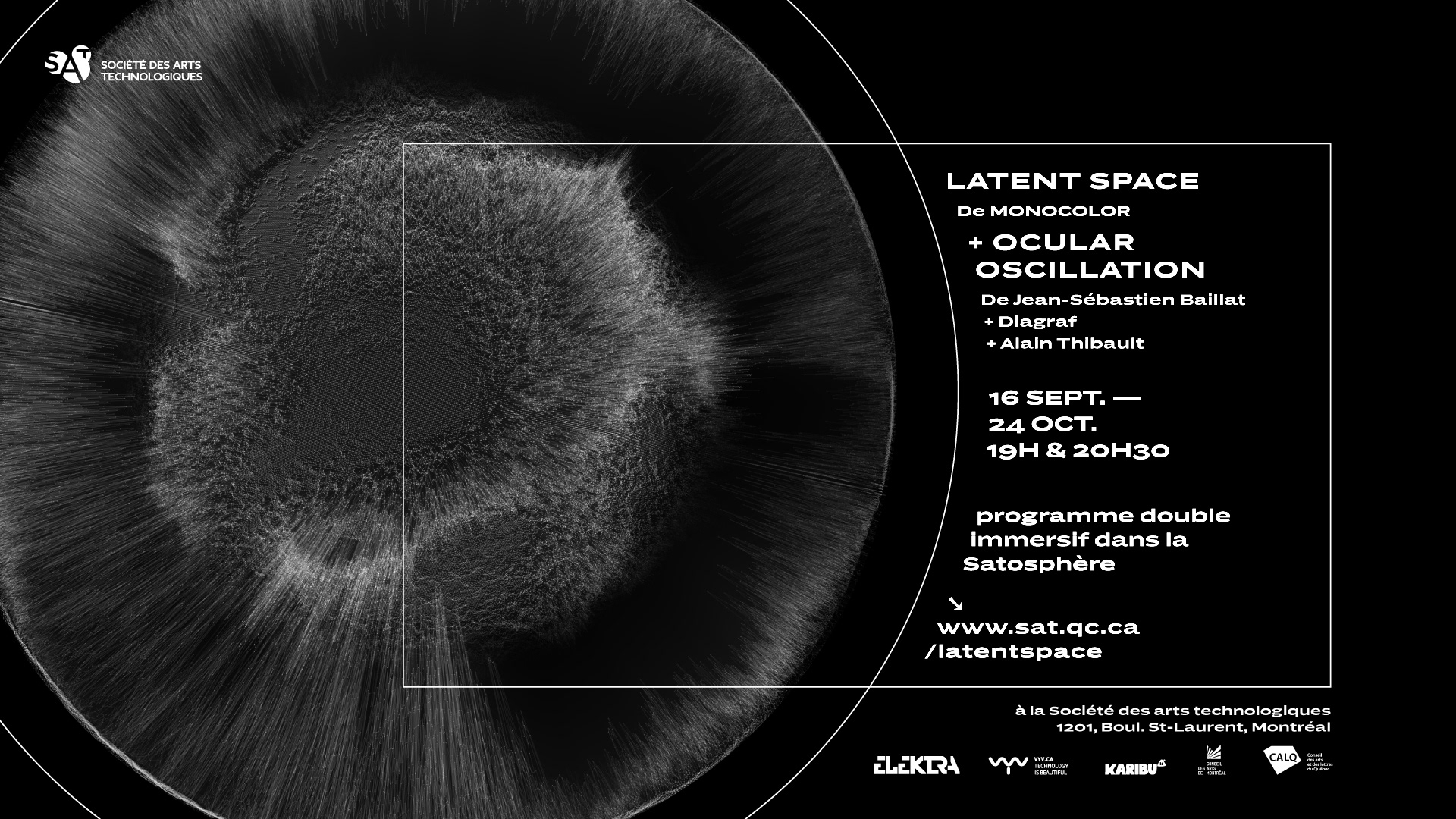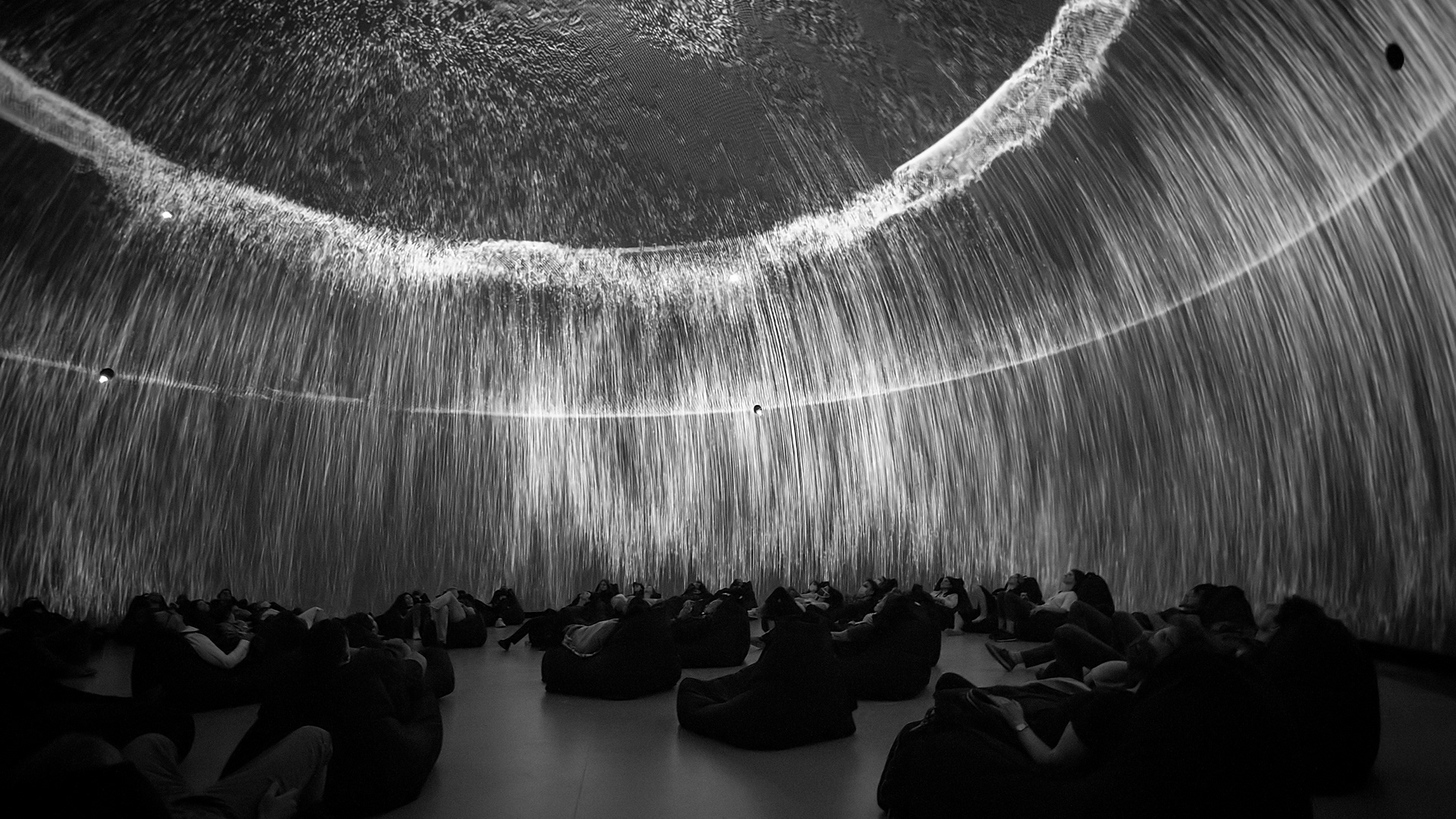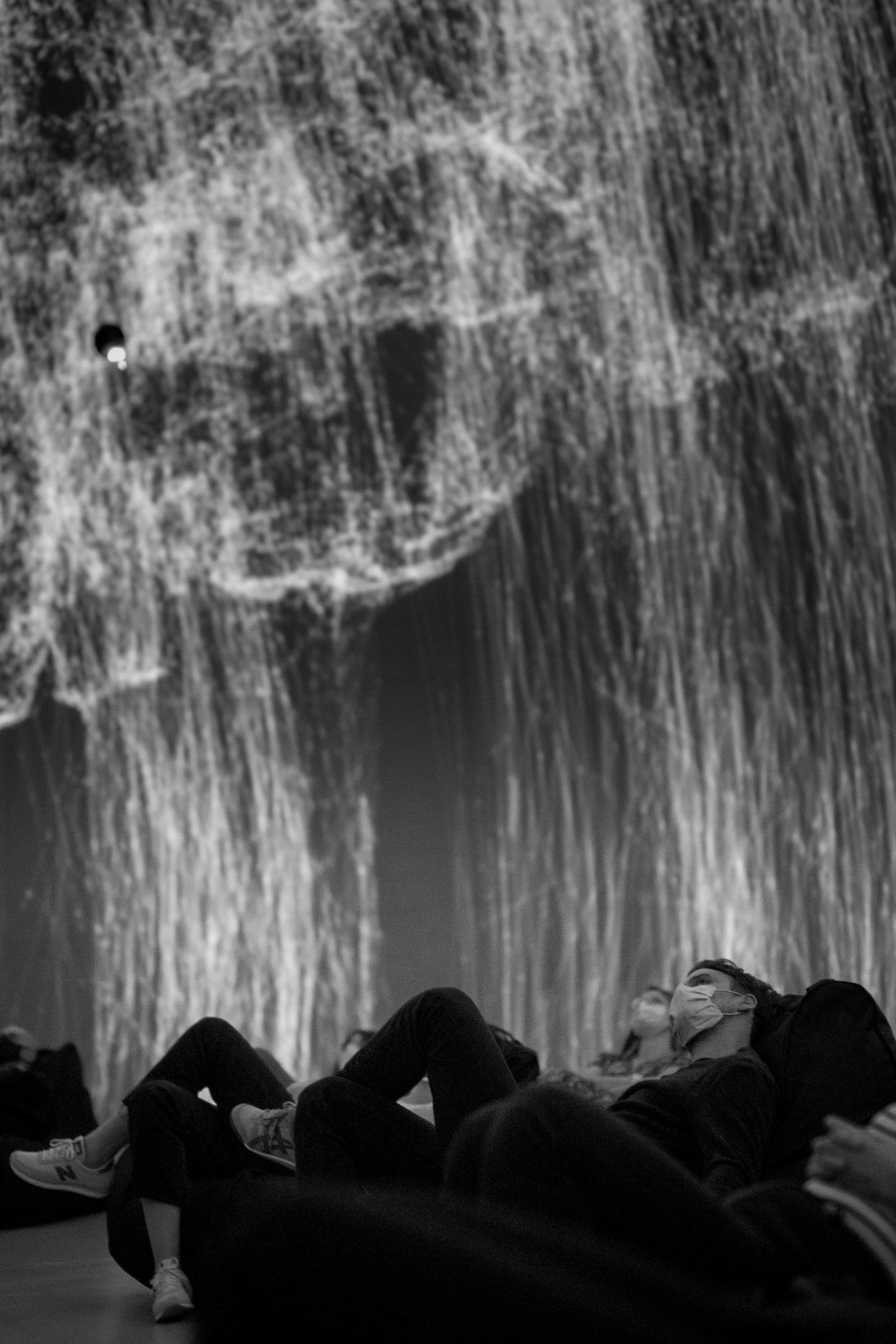 Latent Space (Screenings) at SAT Montreal, 2020
© Sebastien Roy